Meet Trailblazer Latasha Bailey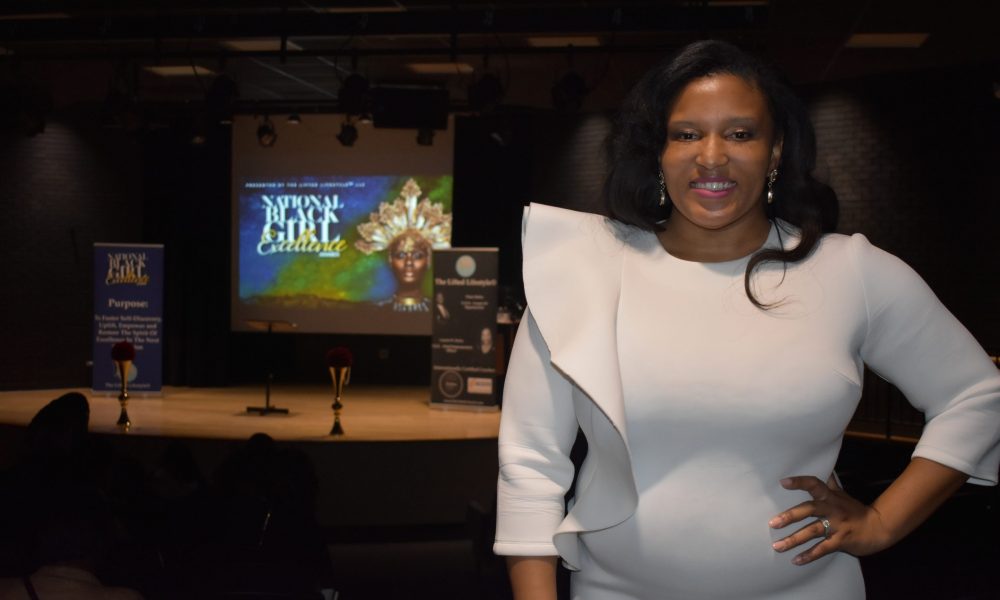 Today we'd like to introduce you to Latasha Bailey.
So, before we jump into specific questions about the business, why don't you give us some details about you and your story.
In the spring of 2010, as I was nursing a broken heart, holding onto graduate school with both hands and a prayer, and trying to find my myself. On the outside, I was a pillar of strength and security, while on the inside I was an unraveling ball of uncertainty and anxiety. I needed to heal. I needed to tap into my strength. I wasn't sure where to begin my journey. I just knew that although I was attending counseling and church; something else was missing.
I started planning workshops with a small group of my friends in order to usher healing and a deeper sense of self-awareness into my own life. Instantly the workshops took on a life of their own. People begin to tell me how free they felt from their experiences during my workshop and began asking me to hold more of them and increase the number of people invited to attend. I was overwhelmed and humbled by the response. I felt inadequate to the response and little did I know, at the time but it was the calling on my life. I kept telling God that I was only trying to heal myself. It was during that time in my life that I learned in the midst of your brokenness you can often find your breakthrough. I found my purpose hidden in my personal pursuit of wholeness. After several years of fielding calls about when the next workshop series was going to happen and wrestling with God about the gift he had given me; The Lifted Lifestyle LLC was born. The Lifted Lifestyle LLC has expanded from only quarterly workshops to a bustling training and development company offering monthly workshops, two annual conferences, a global master class, and an expanded product line.
In 2017, I responded to the call of clients and published a book. My book, "Find Your Tribe and Break Bread" which is an interactive guide to finding yourself, defining your core values and connecting with people who reflect the highest version of yourself. My book is proof that when you are obedient to the call on your life; God will show up and reward your willingness to share your gifts with the world. I wrote the book, published the book with no major backing and woke up one morning listed in the number seven spot on Amazon's Hot List. I am still humbled at the support my audience has shown my labor of love. I cried when I received my first global review from the Czech Republic. That moment was surreal. I am a woman whose grandmother had to sell sweet potato pies in order to raise money to buy my books when I was in college. I am also a woman who has published a book read around the world.
I come from a line of women who bounced babies and balanced budgets at the kitchen table so that I could study theory and debate ideas in college classrooms.
I come from a line of women that know the taste of tears and meals seasoned with sacrifice my best life is only an unfitting offering placed at my grandmother's feet.
*Excerpt of the poem "Footprints of My Elders" from the forward in my book.
Overall, has it been relatively smooth? If not, what were some of the struggles along the way?
When I read the question I immediately wanted to shout about how difficult my entrepreneurship journey has been. I like most business owners learned the most from our failures and shortcomings. When considered in isolation yes my journey has been a bumpy ride but when I dig a bit deeper, the truth is that everything that I have experienced has come to teach me something. There are no losses in my journey only lessons. I have learned a lot about myself and the world as I have grown in business and in womanhood. Some lessons were hard to swallow, but all in all, I have come through the other side stronger and more assured that I am on the right path than I was before.
I would urge every woman reading this to tap into yourself and trust your intuition. You won't always know the right answer but if you are quiet enough your inner voice will guide you to a place where the right answer can be found. Sometimes, it will guide you to the right mentor and other times it will assure you that your own voice is correct. Most importantly, when you are given the option always bet on yourself! Never forget that other people will respond to you based on how confidently you show up in the world.
Alright – so let's talk business. Tell us about The Lifted Lifestyle – what should we know?
The Lifted Lifestyle is a training and development company focused on personal and professional development.  We assist our clients in achieving personal goals and professional benchmarks.  We create client-driven strategies for success.  We can not change their lives, but our company can equip our clients with the tools needed to usher in positive results in every area of life. We tell our clients that you have to be your own rescue, but we will be a resource for your journey. Our mission is to foster self-discovery with mental and emotional elevation that produces lasting personal and professional growth. Our thought-provoking workshops, one on one coaching sessions and heart-pounding conference lectures are specifically designed to foster self-discovery and guide our clients through unpacking personal and/or professional blocks in order to maximize their potential in an environment filled with safety and respect.
My specialty is Effective Communication Coaching:
Effective Communication for Organizations Focus:
– Transformational Leadership
– Effective Team Building
– Organizational Communication
– Positive Office Culture Creation
Effective Communication for Speakers and Writers
Focus:
– Clarifying Your Story
– Communicating Your Story
– Connecting with the Audience
– Stage Training for Public Speakers
Effective Communication for Couples
Focus:
– How to Fight Fair! Communication when it counts
– Affirmations for Couples
– Intimacy in Communication
– Establishing Healthy Boundaries
However, I am most known for my passion and ability to cultivate synergy among women. I firmly believe that when women align themselves in a spirit of collaboration over competition we make the world a better place. Women are the cornerstones of the world.
As an organization, I am most proud of the fact that we provide high-quality, ethical and client-centered services. Everyone on our staff is committed to excellence in this work at a cellular level. We live the principles we teach, first and foremost, as we are dedicated to maintaining the gold standard in training, coach certification, and continued education.
Do you recommend any apps, books or podcasts that have been helpful to you?
I am an avid reader. Some of my favorite books that I have read and re-read include: "What I know for sure." by Oprah Winfrey; "The Year of Yes" by Shanda Rhimes; "Dare to Lead" by Brene' Brown and "Rich Dad Poor Dad" by Robert Kiyosaki.
When it comes to podcasts, I follow Nicole Walters and Eric Thomas "ET the Hip Hop Preacher."
The resources that help me to show up as the best version of myself include: journaling because it helps me to see myself more clearly; expressing gratitude because when I am focused on what I do have there isn't a lot of room left to focus on what I don't have yet; and small acts of kindness because I believe firmly what you put out into the world is returned to you tenfold.